Ever since I picked up a hammer and started stamping, there have always been customers requesting quotes longer than I could accommodate or looking for a more private way to convey a personal message. Earlier this year, we answered the privacy issue by
creating secret message bracelets
, but not everyone wears jewelry...especially men. So this fall at
Risky Beads
, we're launching
personalized aluminum insert cards
! They can be created for all types of occasions, and slip right into someone's wallet with their credit cards. We can stamp up to approximately 125 characters.
First up, is the personal note...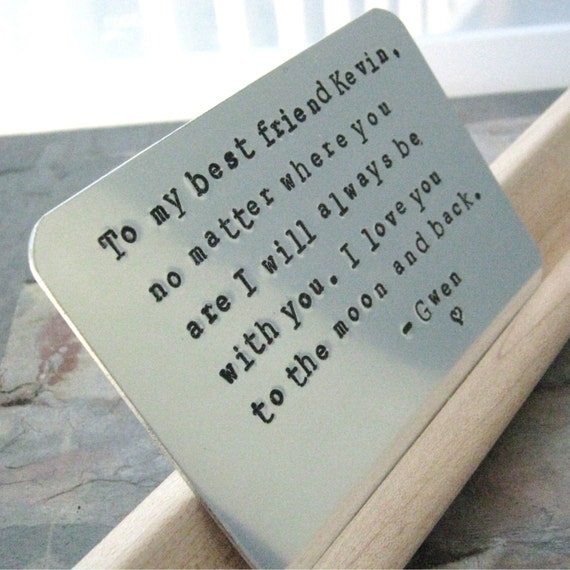 Next, a keepsake to remind you of a loved one...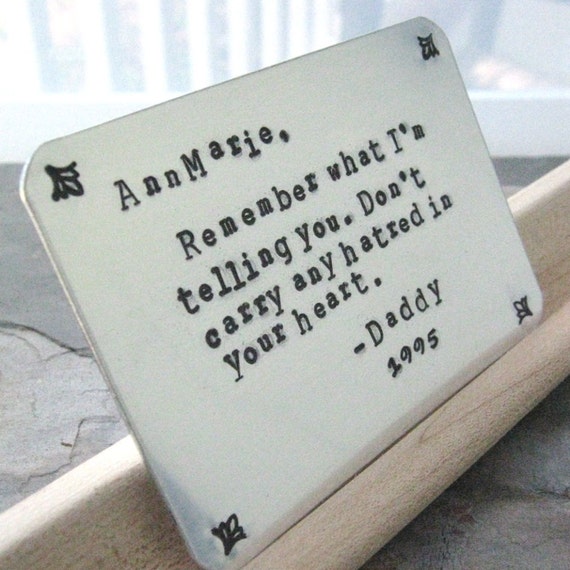 They also make nice memorial gifts, military, pet or otherwise...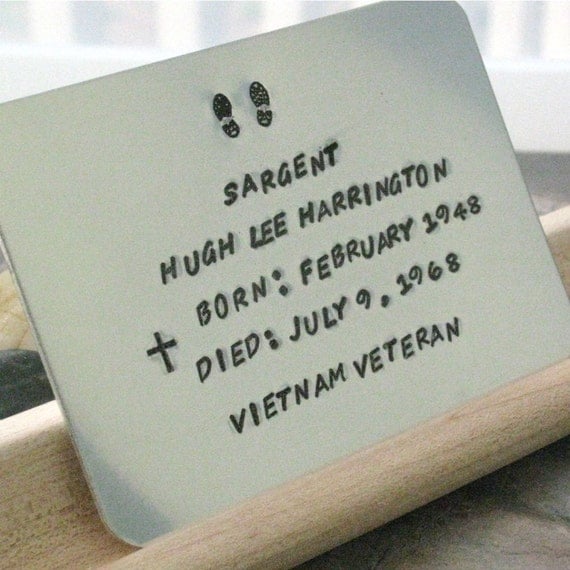 Or perhaps something sexy and secret?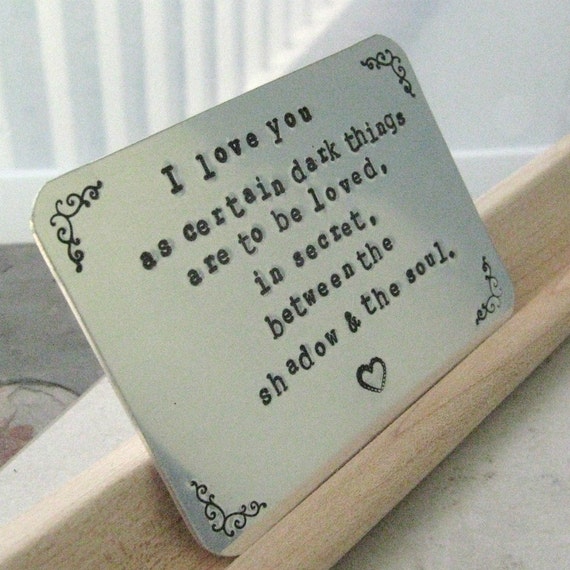 Or sometimes just a personal reminder for yourself, something I need to turn to several times a day during the holidays, lol.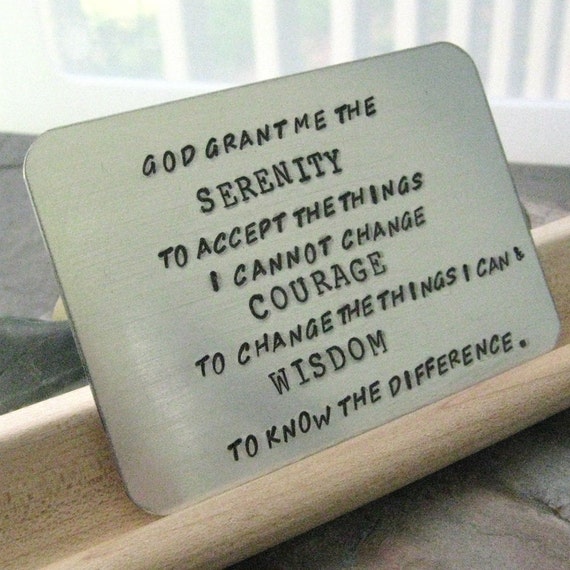 I've already sold these to folks with their wedding vows and anniversary messages on them! Aluminum is the 10 year anniversary gift, by the way. The sky's the limit with these. They come in a sleek black gift bag, and we're always happy to send a gift on your behalf, even including a note on one of our
snazzy gift cards
!
More soon! ~Lori